From the desk of Jon Orana
Husband, Dad, and Entrepreneur.
Chief Eskapo Officer (CEO)
Dear Kababayan,
My name is Jon Orana and like most people, I was groomed to be an employee and took the same path and Ė that is, finish a degree and get a good job.
Right after graduation in 1999 from Adamson University I got a job as a web designer in an Internet service provider in Ortigas, Pasig City.
I'm thrilled to be hired as a professional as this is the whole point of going to school for years Ė to get a JOB.
After just over 2 years of employment, I was already restless.
I saw the limited income and opportunities from the corporate world. Iím starting to hate Mondays and every day at work Iím constantly checking time hoping its 5pm so I can get out of my cubicle.
"Pagod na ako sa trabahong ito." I said to myself.
Hoping to make my life better, I changed career from web designer to a computer programmer.
I was wrong.
Just months after working as programmer, I felt the same feeling again of being trapped in a corporate jail though my income is a little bit better.
Then somewhere in early 2002 a friend asked me to buy and read a short-length book titled ďRich Dad Poor DadĒ by Robert Kiyosaki. While reading this I felt the heavens opened up and the voice of God revealed what was in my DNA and that is...
...to be an entrepreneur.
Finally, things are getting clearer why Iím struggling through the years and why I feel like Iím a fish out of the water because I should be an entrepreneur.
Also, I realized after reading the book that as soon as I get a job after graduation I simultaneously received a lifetime imprisonment in corporate world with no chance of parole.
So I decided to escape.
Without wasting time, I started a side business doing freelance web design to medium sized companies and organizations.
Since I had no business background, mentors or anyone to guide me, my routine remained for the next couple of years and that is Ė work full-time, run my side business.
After couple of years of wearing two hats as employee and running my side business I finally quit from my job and went full-time in my consulting business. Iíll say quitting my job was the scariest thing I did in my life.
No more steady income, no health benefits, no more paid vacation, and other perks of the corporate world.
I went full-time in my business because I thought I already knew how to start and run a small business.
But it was a disaster.
I immediately lost all my savings and capital in that business.
It was surely an expensive experience but the education it provided was amazing. Something you canít acquire from any business books or by taking an MBA at Harvard.
Humiliated and dismayed I went back to employment, mopping floors and selling cell phones at the mall.
If youíre previously as working professional with a nice desk, making nice income and suddenly you see yourself mopping floors making little money Ė it is surely a humbling experience.
But that didnít stop me. While working as a glorified janitor at the mall, I assessed my situation and thought hard about why my past business ventures had went bankrupt.
During this time of self-discovery I developed my "Safe Escape Plan."
Itís a practical and low-risk approach in business that will give me a safe transition from employment to entrepreneurship.
To make it work though, I needed to work extra 2-3 hours a day.
Gradually, that part-time business picked up, I scaled up my business, systematized it, and hired two people.
Soon after that I submitted my "Iím outta here" letter to my boss.
Hereís How You Can Do It Too...
Since February 2011 I decided to teach Filipinos a smarter and low-risk approach to start their own business.
Most especially those people who are sick and tired of their corporate jobs. Mga pagod na kaka-trabaho at parang wala namang nangyayari.
By the way, when I say ďyour own businessĒ I literally mean your OWN. Sarili mong negosyo!
Iím NOT here to recruit you to join a specific business.
Iím NOT here to ask you to buy a franchise business.
Iím here to teach you to become a Cautious Entrepreneur. A proven and low-risk approach to start a business.
No Network Marketing, MLM, or any form of Pyramiding.
Again, Iím talking about starting your OWN business.
So if youíre...
Confused on how to start your dream business.


Afraid to risk your time and money in your business idea.


Not making enough money from your job.


Fed up of corporate politics and unappreciative boss.


Stuck to the job that you hate.


Unsure if your business idea will work.


Feeling helpless because you donít have enough capital for your business.

I have good news for you.
After doing business coaching and consulting in the US and Canada I decided to teach in the Philippines.
Itís my way of giving back to our beloved country.
You see, when I was still an employee and struggling to become an entrepreneur thereís nobody (at least in the Philippines) that teaches on how to be a real and independent entrepreneur.
If you want to start a business the only options then are Network Marketing and Franchise Businesses.
But I donít think these kinds of businesses can provide me the freedom that Iím looking for.
Freedom to do what I love to do while making a lot of money.
A life where you have both time and money.
Plus, most books and courses on entrepreneurship were written and taught by authors, professors or educators and not ďrealĒ entrepreneurs.
They may have the degree but they donít have the ďinsider informationĒ that they can only get from experience in launching and running a real businesses.
Thatís why I decided to develop a breakthrough business course entitled ďFirst Steps To Freedom Business BlueprintĒ.
Iíll tell you more about that in a minute.
For now, imagine for a second na Lunes na naman and itís 7:00 in the morning.
But instead of you rushing to the office, youíre heading to Starbucks to have your typical morning routine. Reading ďThe Daily InquirerĒ, relaxing while sipping freshly brewed coffee.
Youíre just enjoying your day.
No morning rush.
No boss to report to.
No boring meetings to attend.
Everyone seems to be in a hurry for work but not you.
Because youíre one of the select few thatís out of the rat race.
✓ You have your own time.
✓ You decide if you want to work or what kind of work to take.
✓ You choose the people to work with.
✓ You make 5-10 times more money than your friends.
✓ Youíre free from corporate politics.
Youíre A Cautious Entrepreneur.
But hereís the truth:
Entrepreneurship is not for everybody thatís why not many are into business.
But if youíre WILLING to learn and READY to take action, thatís enough qualification to be part of the elite.
I welcome you to be part of this new breed of EntrePinoys...The Cautious Entrepreneurs.
Who knows, maybe someday youíll be in cover of Entrepreneur Magazine.
Allow me to introduce to you a unique business course that you wonít get anywhere else.
Itís called...
First Steps To Freedom Business Blueprint
Upfront I have to tell you that this course is more than just a business course.
Itís your ticket to freedom, wealth, and peace. Iím dead serious.
First Steps to Freedom Business Blueprint is the ONLY entrepreneurial course that teaches you how to discover the perfect business for you for who you are even if you have limited time and money.
I mean, when I started my business I have all the disadvantages you can think of.
…I have no prior business skills.
…I only have 500 pesos start-up capital.
…I donít have the connection.
…I have no formal business education.
…I donít have a mentor or parents that are entrepreneurs.
…I donít have much time because Iím a fulltime employee.
…I donít possess any unique skills or high I.Q.
OhÖand Iím not Chinese. Iím 100% Pinoy! Pinanganak at lumaki sa Sampaloc, Manila.
Like you, Iím but an ordinary family man with desire to be free and wealthy.
So I designed this course to help an average people like you because I know what youíre going through right now. Iíve been there.
I too once dragged my feet to work forcing myself to do the job that I hate because I need to make money.
In this course, youíll discover:
✓ How to start your dream business even if you have little or no capital.


✓ Step by step guide to identify obstacles that are holding you back to experience success in business.


✓ The perfect business for you despite of all your weaknesses and limitations.


✓ How to unlock your full potential and be the next successful Entrepreneur in the Philippines.


✓ An easier way to accomplish your business and income goals in shortest possible time.


✓ How to dramatically increase your chance of succeeding in business.


✓ The secrets of successful Entrepreneurs that they're hiding from the public.


✓ How to dramatically increase your chance of succeeding in business.


✓ How NOT to work hard but work smart to make more money..


✓ Simple and easy research to pinpoint hidden business opportunity and how to take advantage of it.


✓ How to safely start a business so you can quit your job and have more time to spend with your kids.


✓ How to break procrastination, achieve your income goals, and be financially independent.


✓ Whatís really preventing employees from starting their own business.


✓ You need business plan to succeed in business, right? WRONG! I'll show you why.


✓ PLUS, how to overcome fears and experience breakthrough in income and business.

And thereís a lot more.
If youíll go through the entire course and allow me to teach you, youíll admit that this is one of the best investments you ever had.
Hereís exactly what Iíll ship to your door...

Audio CD #1: Unlocking the Money and Business Genius in You

In this Module, youíll learn...



| | |
| --- | --- |
| ✓ | How I tripled my income quickly just changing how I think about business and wealth. |
| ✓ | Why there are people succeed in business so easily while most struggle. HINT: Not because they have the capital or theyíre not smarter than most of us. |
| ✓ | How to make more money even if you donít have the capital, business connections, and with limited time. |
| ✓ | The obstacles thatís preventing you to succeed in business and make a lot of money. |
| ✓ | How to think like Manny Pangilinan of PLDT, Tony Tan Caktiong of Jollibee, Ricky Reyes of Ricky Reyes Salon, and other successful entrepreneurs that we love and adore. |


Audio CD #2: Think Inside The Box

In this Module, youíll learn...



| | |
| --- | --- |
| ✓ | How to make money from your experience, skills, knowledge, and passion. Turn it into a business that will set you free from the corporate world. |
| ✓ | How to protect yourself from FranCheating (Franchising) and MisLeading Marketing (MLM) that will only take your hard earned money. |
| ✓ | How to discover your strengths and use it as business advantage so you can win in every business that you start. |
| ✓ | How ordinary people like you and I can start and build extra ordinary businesses. |
| ✓ | Your ďsweet spotĒ in business. Itís where you make the most money and youíre having fun running your business. |


Audio CD #3: Discovering The Perfect Business Opportunity

In this Module, youíll learn...



| | |
| --- | --- |
| ✓ | First steps in discovering the money making business that fits your budget and that you can run part-time. |
| ✓ | How to find hidden business opportunity around you that requires little or no capital to start. |
| ✓ | How to identify the right products or services that are guaranteed to sell. |
| ✓ | How to sell your product without really selling it. |
| ✓ | Easiest way to do a market research to discover what people want so you can sell products that will be a best seller. |


Audio CD #4: Turning Your Dream Business To Reality

In this Module, youíll learn...



| | |
| --- | --- |
| ✓ | How to break procrastination so you can immediately start your own successful business. |
| ✓ | The fastest way to turn your business idea into a business that will make you money and sets you free from your job. |
| ✓ | The technique to achieve all your business goals as quick as possible. |
| ✓ | How to overcome your fear of starting your own business. |
| ✓ | How to start a business and immediately make money from it as soon as it opens. |


First Step to Freedom - Start Smart Business Manual



This 32-page manual contains ALL valuable insights, strategies, and step-by-step guide on how to start your own business.

I revealed everything that I know about starting a business. This is perfect for those with full time jobs and would like to start their dream business.


First Step to Freedom - Step by Step Work Book



This 12 pages Work Book will guide you in discovering the perfect business for you even if you donít have the capital and not much time.
You see, the right business for you is within your reach.
And this work book will help you discover that untapped market thatís just waiting for you to make money on.
This proven business course is perfect for you if...
✓ You want to start a business but confused and frustrated because you have no idea where and how to begin.
✓ You have a business idea but have limited or zero in capital.
✓ You have a full-time job that you hate and would like to start your OWN business.
✓ You're working too hard in your existing business but making too little.
✓ You're sick and tired of your job and looking for better alternative.
✓ You're not making enough money and you can't provide a enough for you family.
✓ You've been embarrassed by your numerous failed businesses in the past.
✓ You've been dreaming to start a business, make more money, and quit your corporate job.
✓ You're just looking for a home-based business so you can take care of your kids full-time.
✓ You're an OFW and looking for the right business opportunities so you can be reunited with your family.
✓ You've been a slave in corporate world and would like to be free and experience the luxuries in life.
How much is this business course?
Let's do a simple math.
If youíll buy a food cart or franchise business, it will cost you at between 35,000 to 75,000 Pesos depends on the size of the business.
Plus, you need to find a good location to park your cart which is not easy to do. In malls like SM Malls, the rent is around 25,000 Pesos a month plus the required 3 months deposit of 75,000 Pesos.
Thatís easy 100,000 Pesos expense to start for a small food cart.
With ďFirst Steps To FreedomĒ Business Blue Print, Iíll teach you how I started my business with just 500 Pesos and turn it into a Multi-Million Peso business.
And you need to invest a one-time fee of just 3,495 Pesos (Free Shipping & Handling Within The Philippines.).
Please add P1,500 if you want me to ship it outside the Philippines. For the total of just P4,995.
If you read my story above, I lost P2.5 Million simply because I donít have the ďreal worldĒ knowledge on how to start a profitable business.
As you can see, the 3,495 Pesos is a small investment compare to money that youíll potentially lose if youíll start a business without the right education.
And since I just recently expanded my coaching business in the Philippines, I'm offering you an introductory pricing. This price may go up once our business expense goes up as well.
In the past I worked with other aspiring entrepreneurs and this is what they can say about my workÖ
"I learned from Jon how to make a good plan and assessing myself for a great shift from being an employee to entrepreneur. May God bless you and continue helping and educating fellow Filipinos! Kudos!"
Ronald Narag
Manila, Philippines
"I was able to confirm my strengths and resources in starting my own business. Mr. Jon, thank you very much for this opportunity! This is money and time well spent...that could change your life's direction."
Jay Garcia
Quezon City, Philippines
"Jon alleviates the bottlenecks of starting a business. And he openly shows the fastest but safest way to achieving success in the business arena."
Eugene Escalante
Makati City, Philippines
"Jon was able to give me a clear direction as to what business I was most likely to succeed in based on his assessment of my strength and assets.

For his help, I could not thank Jon enough."
Augusto Evangelista
Manila, Philippines
I do hope you understand that value Iím offering you here.
Iím offering you more than just a business course but a potential to change your financial situation and the life of your loved ones.
With just 3,495 Pesos you can discover the perfect business for you so you quit your job and make more money.
You and your loved ones deserve a better life at ang kinabukasan nila ay nakasalalay sayong mga kamay.
To Order With Your Credit Card:
Click Here for Credit Card Payment
To Order With Bank Deposit:
Step No.1: Fill Out The Form Below
"Ako din ay isang empleyado dati for 10 years after my graduation in college...Nagtiwala ako sa skill ko na kaya kong i-market ang mga products ko at ngayon nga po ay Fulltime ko na po itong ginagawa dahil dumami na ang mga customer ko...ngayon po yung dati kong 1 month salary sa work ko ngayon po ay nakukuha ko in 1 week net na po yan at minsan doble or triple pa ng dati kong salary...You're really a good business coach."
Analiza Bitare
Manila, Philippines
After you submit the form above, we will then send you the details on how to deposit your payment.
Note: We will ship your package within 2-3 business days. It will take just 5 to 6 business days to arrive.
To your freedom,

Jon Orana
Husband, Dad, and Entrepreneur.
Founder, iFreedom Consulting Inc.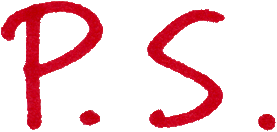 Listen, thereí's NO OTHER business course that can teach you how to safely escape your corporate job.

Even if you don't have business experience and have limited time and capital, you CAN start a profitable business that suits you regardless of your situation.
Go ahead and order your copy now and youíll receive it to your door in 5 to 6 business days.

Remember, this business course is still in its introductory price because I just recently expanded my business in the Philippines. Soon, I'll have no choice but to increase the price as our business expenses will increase as well.

So I encourage you to take action now and get your copy.
Disclaimer | Privacy Policy